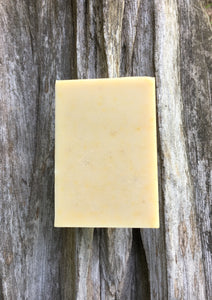 Tired of washing your face with chemicals???  We were too so we created this all natural facial bar to kick the harsh chemicals to the curb!  It works well on all skin types and is packed with skin loving ingredients. Feel confident as you face the day!!
Ingredients: Farm Fresh Goat Milk, Olive Oil, Coconut Oil, Sustainable Palm Oil, Sodium Hydroxide, Oatmeal & Local Honey
PHALATE FREE & PARABEN FREE
Keep bar dry between uses for maximum usage!!
Full size bar weighs 3.5 oz/ travel Bar .85 oz